We have developed After Sales and Service capability to respond to operators Service and Spare Parts demands, as well as provide assistance during all the product lifecycle..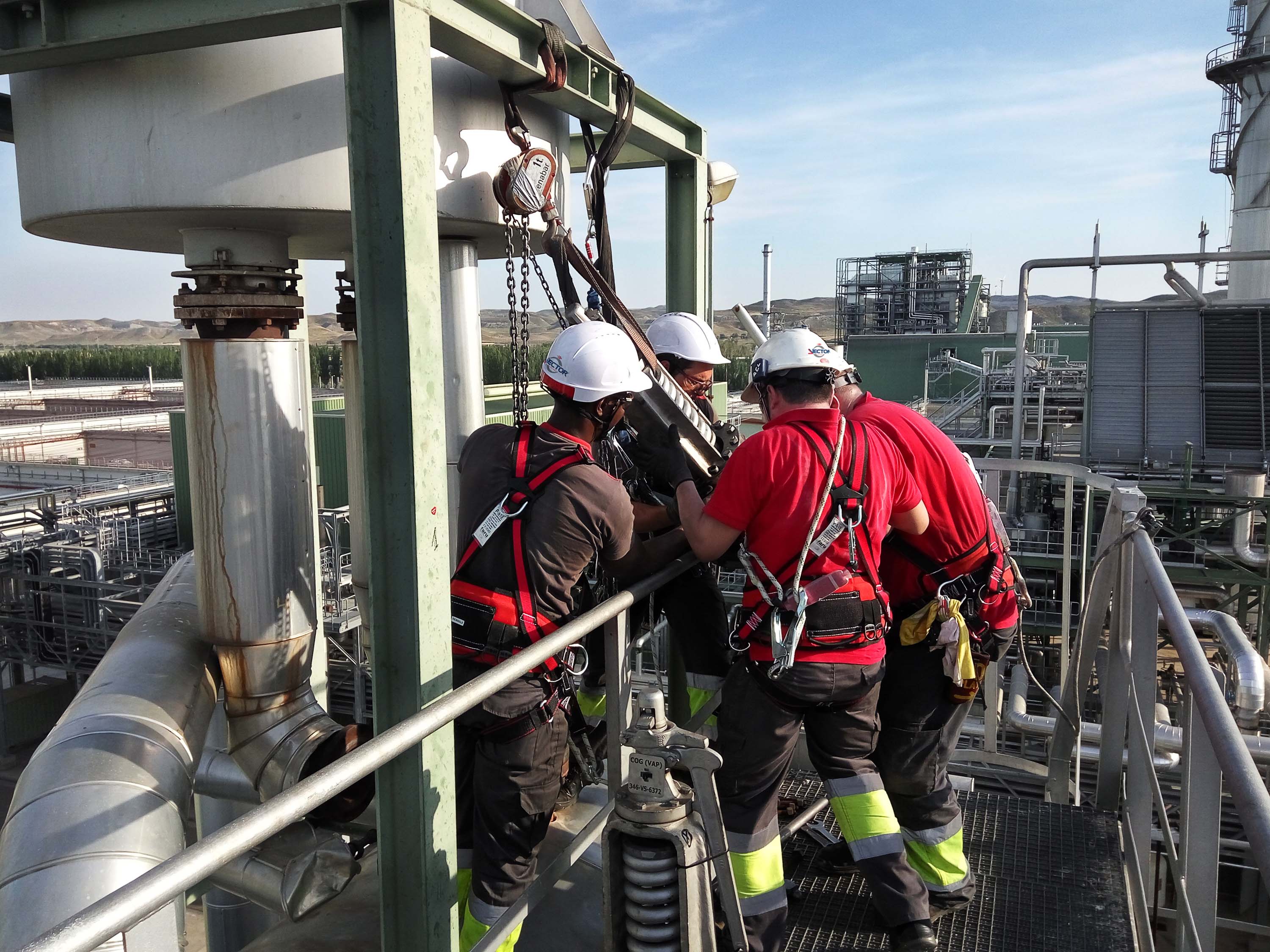 Formed by a highly qualified and experienced team, our Service division is available on 24 hour basis to meet urgent needs, capable of performing jobs at site during: Outage and start-up, installation and Commissioning periods.
Service Activitie
Detailed studies for scheduling the supply of Spare Parts necessary for the intervention, Failure identification, Maintenance, Repair, Replacement and Test for all type of valves:
Globe-Control, Ball, Safety, Butterfly, Gate, Check, Globe and Pressure-seal Valves. Maintenance, Repair, Replacement and Test for: Pneumatic, Hydraulic, and Electric Actuators.Replacement & Installation of valve Instrumentation. Diagnosis of control valves. Leakage and functional tests.
---
---
Additional services
Analysis, Trials and Tests, Advising and Training, Service assistance during erection ,Engineering and Re-engineering services ,Re-manufacturing, changes and sketching.
Spare Parts Supply
Quality and reliability assured through genuine OEM design, engineering expertise and certification.
Our customers can count on a specific department, with the purpose of giving the best and widest technical and commercial support to their requirements, either for spare parts of our own VECTOR valves, or for any other brand that has disappeared from the market or has difficulties to supply them.
Key benefits:
Fast delivery of parts worldwide , Best competitive cost, We can solve problems with other brand of valves, Guaranteed full interchangeability with the original parts, Correct traceability throughout the complete life of the valve and máximum quality guarantee with material certificates.